Taiwan Choral Music Center (TCMC)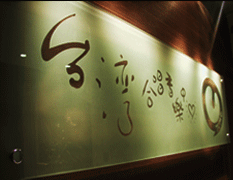 In year 2000, a group of avid singers established the New Taipei Choral Foundation and its subsidiary branch, the Taiwan Choral Music Center (TCMC). They founded these non-profit organizations to serve the world through choral music.
TCMC is dedicated to four areas: "contemporary a cappella", "educational outreach", "Taiwan Modern Nursery Rhymes" and "new choral art music". Guided by its mission to "innovate, share, and serve", TCMC works to integrate choral singing into people's daily lives.
TCMC continues to open new avenues of choral performance – for instance its annual Spring Vocal Festival and Taiwan International Vocal Festival. These events foster choral praxis and scholarship in Taiwan as well as attract top ensembles from around the world. All participants come together to feel the pulse of new choral music.
TCMC started its goodwill outreach programs in 2010, when the organization was ten years old. TCMC fostered the "The Blinders"– an a cappella group formed by visually-impaired singers – and started vocal programs for people with disabilities and seniors of age 50 and above. Their songs brighten all hearts.
TCMC also has launched the "Children's Singing Competition and Promotion Concert" since 2014 to steadily implement the Project for Developing Taiwan Modern Nursey Rhymes.
Our belief -- Innovate, share, serve
Our work -- Enrich lives with music
Our interest -- Make all choral dreams come true